Starting December 1st we will start the 12 Days of Deathmas Invasions. Each of the twelve days there will be an invasion from 12pm to 12am CST.
Starting December 1 - December 12th
Daily from 12pm-12am CST
Every day there will be a Naughty and Nice Invasion running.
The Naughty invasions will run in non-guarded zones.
The Nice Invasions will run in guarded zones.
There will be different drops on the Naughty and Nice invasion.
Here are examples of drops from each invasions. Colors may vary daily.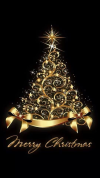 ​